Brookmans Park WEA 2016/2017 Courses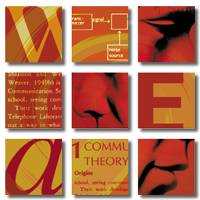 Details are now available for the courses planned for 2016/2017.
As usual, these will be held on Tuesday and Thursday mornings in the United Reformed Church, Brookmans Park.

We are delighted to present a varied programme of courses for the coming session.
Autumn Term 2016
Art, Architecture and Society in 18th century England (part II)
Madeline Edmead will be following up her very successful course of Autumn 2015 with this continuation course when she will concentrate on the latter half of the 18th century.
A lecturer for many years at Cambridge Institute of continuing education, in 2008 Madeline won one of the Birkbeck distinguished lecturer awards. Her wide-ranging portfolio of courses includes History of Art and Architecture and Garden History, and she specialises in the English 18th century
Tuesdays: 10 weeks commencing 27 September 2016:
Tutor: Madeline Edmead
21st century Short Stories
The short story has made a dramatic comeback with such writers as Naomi Alderman, Lionel Shriver, Ian Rankin and Jhumpa Lahiri.
We welcome back another of our regular tutors, as together we will examine some new writers and discover how the concerns of our time are reflected in their succinct yet powerful tales.
Thursdays: 10 weeks commencing 22 September 2016:
Tutor: Janet Berenson
Spring Term 2017
20th century British Art & Design
We are delighted to introduce a tutor new to Brookmans Park WEA - Dr Rosanna Eckersley - to herald in the New Year.
An associate lecturer at Birkbeck College, Dr Eckersley also teaches a range of courses for the Open University and the WEA, as well as lecturing freelance on British art and design.
The course covers responses to the horror of World War I, quirky English surrealism and elegiac neo-romanticism, ending with Lucien Freud's painterly nudes and David Hockney in America of the 1960s.
Tuesdays: 10 weeks commencing 10 January 2017:
Tutor: Rosanna Eckersley
Introduction to the Chemical World
No stranger to Brookmans Park WEA, Dr Christopher Woolston will be returning to lead us through the chemical world from prehistory to the development of modern medicines and analytical methods, visiting the periodic table, atoms and molecules along the way.
Rest assured that no prior knowledge is required!
Thursdays: 10 weeks commencing Thursday 12 January 2017:
Tutor: Chris Woolston