Brookmans Park WEA 2011/2012 Courses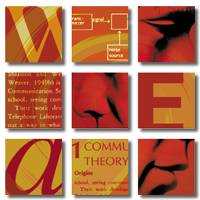 Details are now available for the courses planned for 2011/2012.
As usual, these will be held on Tuesday and Thursday mornings in the United Reformed Church, Brookmans Park. Each session will last 2 hours, with a break for coffee.
We are delighted to present a varied programme of courses for the coming session.
In the Autumn Term,we are pleased to welcome on Tuesdays a tutor new to our branch, Irene Jacobson. On Thursdays Sue Davies will introduce us to some of the lesser known 19th century British women.
In the Spring Term, Christopher Woolston will introduce us to a brief History of Science on Tuesdays, whist on a Thursday we can enjoy Drama with Michael King.
Autumn Term 2011
Clothing the Naked Ape
Tuesdays: 10 weeks commencing 27 September 2011:
Tutor: Irene Jacobson
Clothing answers a basic human need, but its everyday function has been taken in some strange directions by the dictates of fashion. Over the course of ten weeks we'll look at its development and consider the factors which affect it.
Beyond Queen Victoria and Florence Nightingale
Thursdays: 10 weeks commencing 29 September 2011:
Tutor: Sue Davies
Saxon to 20th Century - an outline of the development of church architecture in its historical and liturgical context.
Spring Term 2012
Brief History of Science
Tuesdays: 10 weeks commencing 10 January 2012:
Tutor: Christopher Woolston
In this course we will examine how science has developed throughout history, concentrating mainly on the ancient Greek astronomy, the Scientific Revolution and the discoveries of the 19th and 20th centuries.
Enjoying Drama
Thursdays: 10 weeks commencing 12 January 2012:
Tutor: Michael King
We will study plays by Harold Pinter, Sheilagh Delaney, Arnold Wesker and others, to examine how 1950s playwrights reflected experiences of working class people in a changing post-war British society.