Summer Outing 2009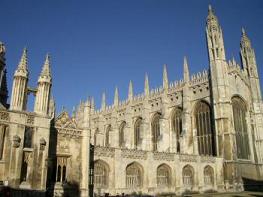 Our summer outing to Cambridge on 14 July proved to be most successful. Arriving with plenty of time to spare for a cup of coffee, we met our Cambridge Town guides outside King's College. They began with a brief history of Cambridge University from 1209, celebrating their 800th anniversary this year.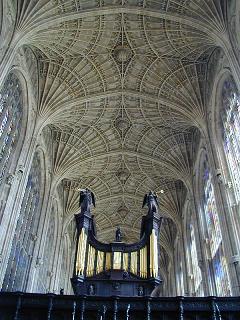 We then heard of Henry VI's foundation of King's College, before entering the building and marvelling at the fan vaulted ceiling completed between 1512 and 1515.
Our guides explained the various heraldic carvings, as well as the beautiful stained glass, all of which was removed during WWII for safe keeping.
We made our way through the Chapel to the East Window, underneath which is the magnificent "Adoration of the Magi" painted by Rubens in 1634.
The rest of the day was free for WEA members to visit places of particular interest to themselves. Some chose the Fitzwilliam Museum, whilst others explored other colleges, churches or museums.