Brookmans Park WEA 2015/2016 Courses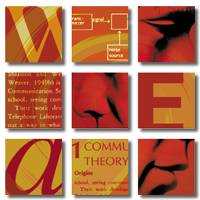 Preliminary details are now available for the courses planned for 2015/2016.
As usual, these will be held on Tuesday and Thursday mornings in the United Reformed Church, Brookmans Park.
We are delighted to present a varied programme of courses for the coming session.
Autumn Term 2015
Art, Architecture and Society in 18th century England
We are delighted that Madeline Edmead is returning to us to lead this course. A lecturer for many years at Cambridge Institute of continuing education,in 2008 Madeline won one of the Birkbeck distinguished lecturer awards. Her wide-ranging portfolio of courses includes History of Art and Architecture and Garden History, specialising in the English 18th century
Tuesdays: 10 weeks commencing 29 September 2015:
Tutor: Madeline Edmead
The Celtic Contribution to Literature in English
We welcome back another of our popular tutors.
Thursdays: 10 weeks commencing 1 October 2015:
Tutor: Michael King
Spring Term 2016
Music of the Dance
Dr John Winter, a freelance organist, and formerly lecturer at Trinity College of Music, has delighted us over the years with his eclectic range of topics relating to music.
We look forward to his new course which will explore music written with dance in mind.
Tuesdays: 10 weeks commencing 12 January 2016:
Tutor: John Winter
Introduction to Local History
We are delighted to welcome David Short, a local historian with a general interest in the history of places and landscapes. He has run the Ashwell Field Studies Centre for 25 years, publishing books on the history of Ashwell. He edited an Historical Atlas of Hertfordshire, which contains chapters by over 50 authors, and contributes to the journal Herts Past and Present. He is currently working on a volume of overseers' accounts for the Hertfordshire Record Society.
Thursdays: 10 weeks commencing Thursday 14 January 2016:
Tutor: David Short