Brookmans Park WEA 2012/2013 Courses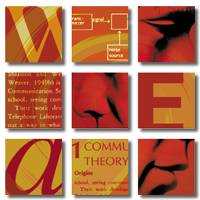 Details are now available for the courses planned for 2012/2013.
As usual, these will be held on Tuesday and Thursday mornings in the United Reformed Church, Brookmans Park. Each session will last 2 hours, with a break for coffee.
We are delighted to present a varied programme of courses for the coming session.
In the Autumn Term,we are pleased to welcome back David Peacock on Tuesdays as our tutor.
On Thursdays Sue Davies will return to introduce us to the history of food.
In the Spring Term, Stephen Barnard will be sharing his insight into the 60s on Tuesdays, whist on a Thursday once more we can enjoy lectures and discussion with Michael King.
Autumn Term 2012
Shakespeare in Music
Tuesdays: 10 weeks commencing 25 September 2012:
Tutor: David Peacock
This course will focus on songs, mainly by composers contemporary with Shakespeare, which feature in his plays. We will then examine the lasting influence of Shakespeare on subsequent composers of film and television, opera, ballet, musicals and concert music.
Food Heroes and Heroines
Thursdays: 10 weeks commencing 27 September 2012:
Tutor: Sue Davies
Food plays an important part in our daily lives. In this course we will explore some of the people who, over the past 300 years, have influenced how and what we eat today. Find out more about the course at
http://foodheroesandheroines.wordpress.com
Spring Term 2013
The 60s in retrospect
Tuesdays: 10 weeks commencing Tuesday 8 January 2013:
Tutor: Stephen Barnard
Why do the 1960s divide opinion even today? In this course, we look at this controversial decade in myth and reality - its politics, fashions, social trends, music and more.
'The English Experience
Thursdays: 10 weeks commencing Thursday 10 January 2013:
Tutor: Michael King
We will examine the ways in which England and Englishness have been expressed and articulated in prose, poetry and drama over the centuries. Texts will include E.M Forster's "A Room with a View"; L.P. Hartley's "The Go-Between" and J.M. Carr's "A Month in the Country".